Choosing the right font can make the difference between a good and a great design. Even though most computers come with a library of fonts, this isn't always enough. You might find your design needs a particular look and feel but you just cant find the right font on your system.
There are a number of websites out there with massive font libraries for you to browse through in search for the perfect font. These sites are broken into three types giving you the option between free fonts, paid fonts or subscribed fonts.
What is the best option though? I often think to myself whether it is worth paying for a font or just searching for a free equivalent. This article sets out to explore the pros and cons of each.
---
Free Fonts
There are many sites out there allowing you to search and pickup fonts for free. Google Fonts and Font Squirrel are two popular ones that allow you to search through different categories and styles. Quality fonts from large font foundries such as Adobe have been open sourced. Before diving in though, it's well worth considering the following:
Advantages
They won't cost you a penny.
Great for experimenting with different font styles. This can be done in browser or can be downloaded and used in mockups.
Easy to search through free font libraries.
Just because they are free, doesn't always mean they have a low quality. See "Adobe Source Sans Pro" as an example of a professional quality free font.
Disadvantages
Often there is only one weight that has been created or is offered for free.
Often free fonts are created as side projects with limited time spent on them. The person who created it might have cut corners with kerning or has left out multi language characters.
Some fonts could be rip-offs from licensed fonts with the copyright notices removed. You could end up using a font illegally without the correct licensing rights.
They can sometimes be overused which could dilute your brand image.
Services
Google Fonts allows you to download and self host the fonts or link to the files on their platform. There's a huge range to choose from and some of the best free fonts can be found here. The list is constantly growing.
Font squirrel is a very good site for finding free fonts. It has a 'recent' and 'what's hot' page to help you find some nice looking fonts.
Dafont is also another good site to browse free fonts. It has many categories to help you find the style you are looking for.
Most free fonts are open source that allow you to use them how you like. When downloading a free font you often get a readme file with the licensing terms and conditions. It's worth reading these to find out how you can legally use the font.
---
Paid Fonts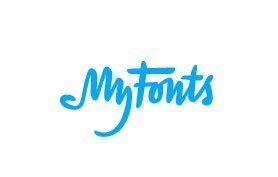 If you have the budget then it might be worth considering a paid font. Myfonts, Fonts.com and Font Spring are all popular choices. Buying a font is more likely to help your design when it comes to originality and perfection. Some companies like to have a unique font that is not widely used by others to help their branding. This can help separate them from the crowd.
Advantages
Although not always true, generally the fonts would be of a higher quality fonts.
The font is more likely to come as a complete set including different font weights and big glyph sets whilst keeping its good quality with each style.
Multi language support.
Money goes to the creators helping them make a living from their creations.
You know your safe to use the font legally.
Generally the fonts have been tested to render well across multiple browsers and operating systems.
Disadvantages
They cost money.
You might have to pay more depending on how many page views your website gets or print amounts.
It's worth reading the small print to make sure you can use the font for how you intend.
Kerning and spacing can still be out with some cheaper fonts.
You often need a separate licence for the website than the one you'd install on your computer. This means that if you want to mock up a design in a application such as Photoshop, you may need to pay for both licences. Tricky if the font you are thinking of using hasn't been client approved yet.
Often you will have to pay additional cost to use different font weights.
Services
Font spring has a very good licensing system that gives you the option of a one-time purchase. Once you have bought the font it's yours forever.
At My Fonts you can buy a font depending on how you wish to use it e.g. web font, App or print.
When using a web font you pay depending on how many page views your site receives. The downside to this is it could get expensive if your site gets a lot of unique page views. When you go over the agreed amount of page views, you will get billed for the next price plan.
---
Subscribed Fonts
Another option is to subscribe to a company such as Typekit or Fonts.com. These companies allow you to pay a subscription fee giving you access to a library full of fonts.
Advantages
This gives you a large font library if you continually need access to new fonts.
Great for trying out lots of fonts.
Allow you to use mockup fonts that can be used on Photoshop etc (see note below).
You might occasionally get updated with improvements and fixes.
Disadvantages
This could cost a lot of money over time.
Depending on your subscription level, you might find the font you need is not available.
Each provider has different fonts available so you could end up managing multiple subscriptions.
The company may stop providing fonts! Two large companies (WebInk and Fontdeck) have both stopped serving fonts in recent times. Both gave a year's notice so that you could find another provider. Even so, having to change subscriptions across many sites could be time consuming.
Services
TypeKit has an online library including thousands of high quality fonts. Rather than paying for individual fonts, you pay a subscription where you can use any font available on their site. There are ways to integrate the fonts with Photoshop and Sketch to allow you to mock up the designs.
Fonts.com also has a large library and a subscription model where you can choose to use any site in their library. If you'd like to use the fonts in your mockup you can use a photoshop extension. Currently there is no plugin for Sketch.
Both services offer cheaper subscription packages that give you limited amount of fonts.
---
To Consider
Be sure to check the font you're using renders well across multiple browsers because it can be very different from one browser to the next. This needs to be done at as many sizes as possible and at every weight you'd like to use.
Most fonts that aren't designed as "screen fonts" might be illegible at small sizes.
Pay special attention to letters with small counters, which may become filled, depending on the browsing environment, size and weight.
If you plan to use a web font throughout your entire site (e.g. body text) consider that you'll need regular, italic and bold italics. If you use a free font the chances are that italic may not be included.
If you download a free font and need to convert it to web fonts, make sure you have checked the terms that you are free to use on the web as well as desktop.
---
Conclusion
There is no right or wrong as to paying for a font or using a free one. It totally depends on your budget and your clients needs. Generally you get higher quality fonts if bought, however there are also some really good free ones out there too.